Walk-through: Newly built Kentfield estate boasts refined design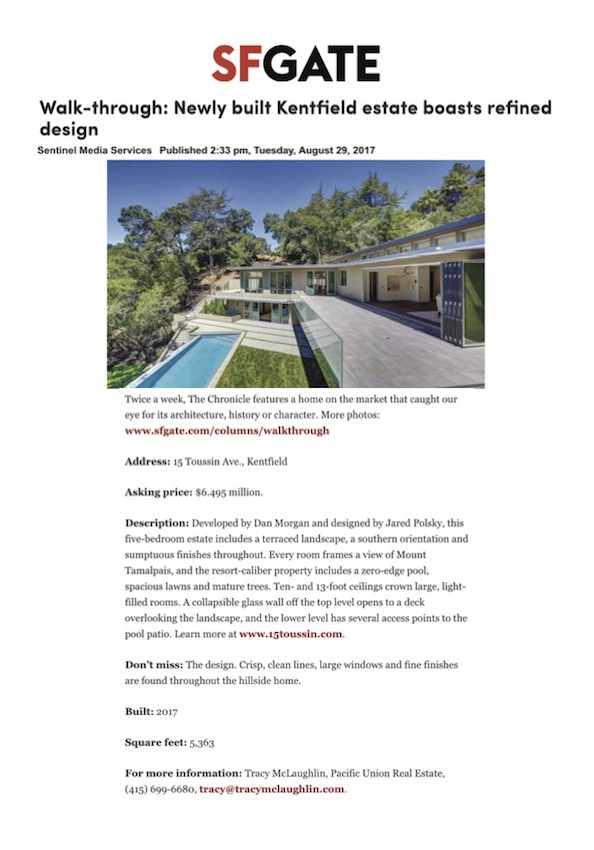 Address: 15 Toussin Ave., Kentfield
Asking price: $6.495 million.
Description: Developed by Dan Morgan and designed by Jared Polsky, this five-bedroom estate includes a terraced landscape, a southern orientation and sumptuous finishes throughout. Every room frames a view of Mount Tamalpais, and the resort-caliber property includes a zero-edge pool, spacious lawns and mature trees. Ten- and 13-foot ceilings crown large, light-filled rooms. A collapsible glass wall off the top level opens to a deck overlooking the landscape, and the lower level has several access points to the pool patio.
Don't miss: The design. Crisp, clean lines, large windows and fine finishes are found throughout the hillside home.
Built: 2017
Square feet: 5,363
Tags: Design