These hot Bay Area luxury homes hit the market this year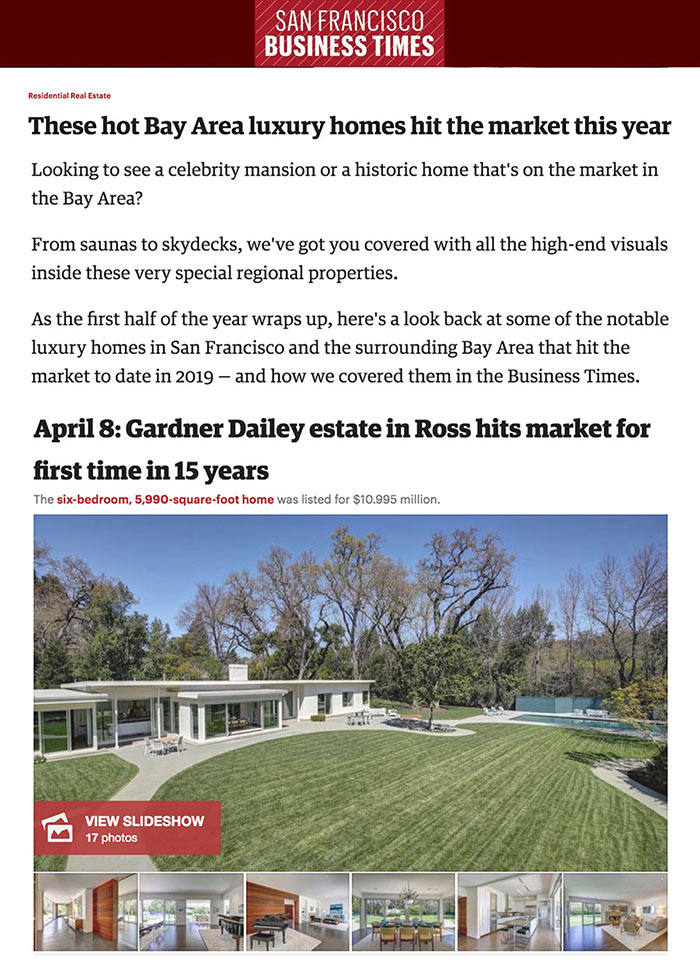 Looking to see a celebrity mansion or a historic home that's on the market in the Bay Area?
From saunas to skydecks, we've got you covered with all the high-end visuals inside these very special regional properties.
As the first half of the year wraps up, here's a look back at some of the notable luxury homes in San Francisco and the surrounding Bay Area that hit the market to date in 2019 — and how we covered them in the Business Times.
Tags: Bay Area Real Estate