The ins and outs of buying a house right now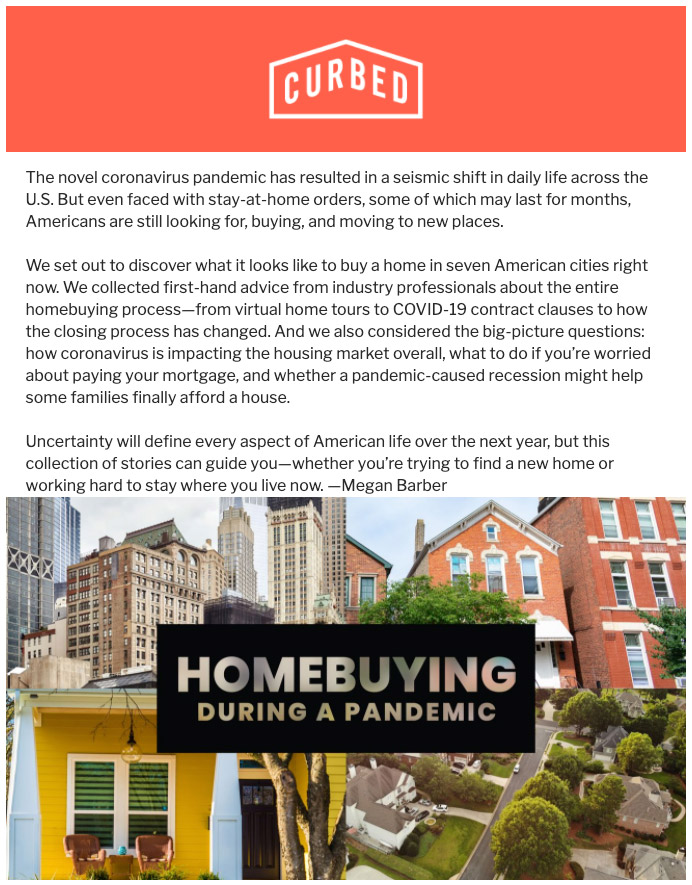 The novel coronavirus pandemic has resulted in a seismic shift in daily life across the U.S. But even faced with stay-at-home orders, some of which may last for months, Americans are still looking for, buying, and moving to new places.

We set out to discover what it looks like to buy a home in seven American cities right now. We collected first-hand advice from industry professionals about the entire homebuying process—from virtual home tours to COVID-19 contract clauses to how the closing process has changed. And we also considered the big-picture questions: how coronavirus is impacting the housing market overall, what to do if you're worried about paying your mortgage, and whether a pandemic-caused recession might help some families finally afford a house.

Uncertainty will define every aspect of American life over the next year, but this collection of stories can guide you—whether you're trying to find a new home or working hard to stay where you live now.
—Megan Barber