Sprawling Midcentury Home in Ross Seeks $4.9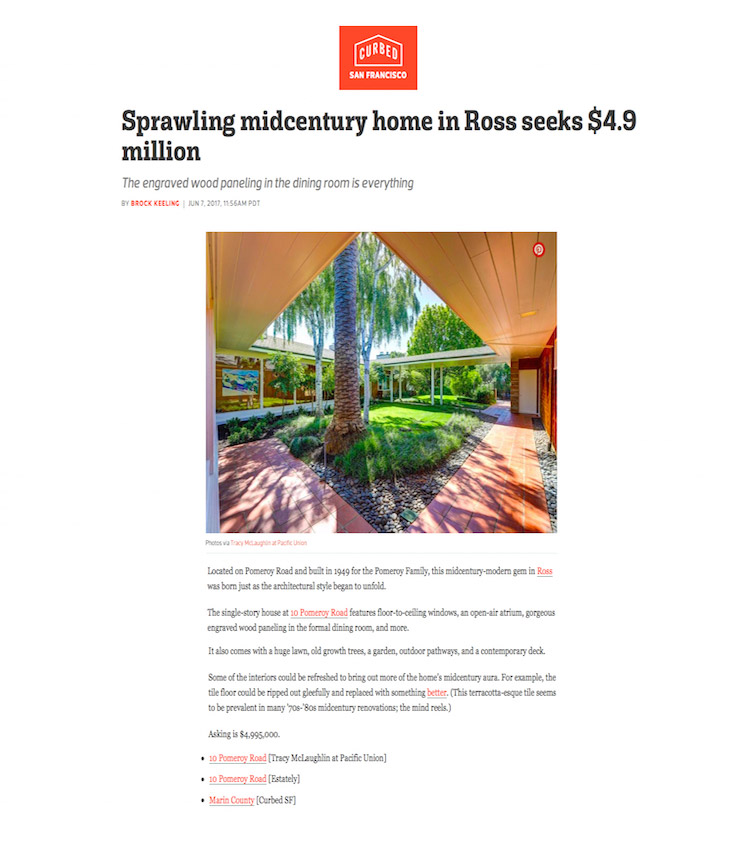 Located on Pomeroy Road and built in 1949 for the Pomeroy Family, this midcentury-modern gem in Ross was born just as the architectural style began to unfold.
The single-story house at 10 Pomeroy Road features floor-to-ceiling windows, an open-air atrium, gorgeous engraved wood paneling in the formal dining room, and more.
It also comes with a huge lawn, old growth trees, a garden, outdoor pathways, and a contemporary deck.
Some of the interiors could be refreshed to bring out more of the home's midcentury aura. For example, the tile floor could be ripped out gleefully and replaced with something better. (This terracotta-esque tile seems to be prevalent in many '70s-'80s midcentury renovations; the mind reels.)
Asking is $4,995,000.
Tags: Marin County Real Estate