Sleek, new Tiburon home seeks $6.4 million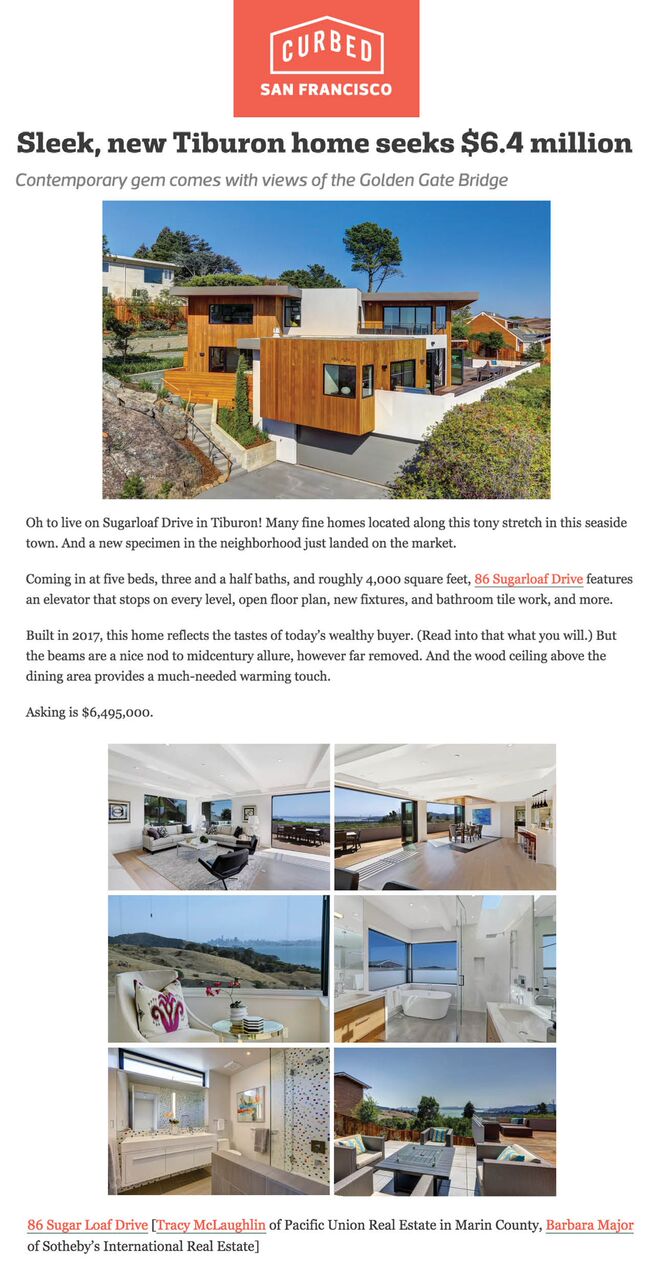 Contemporary gem comes with views of the Golden Gate Bridge
Oh to live on Sugarloaf Drive in Tiburon! Many fine homes located along this tony stretch in this seaside town. And a new specimen in the neighborhood just landed on the market.
Coming in at five beds, three and a half baths, and roughly 4,000 square feet, 86 Sugarloaf Drive features an elevator that stops on every level, open floor plan, new fixtures, and bathroom tile work, and more.
Built in 2017, this home reflects the tastes of today's wealthy buyer. (Read into that what you will.) But the beams are a nice nod to midcentury allure, however far removed. And the wood ceiling above the dining area provides a much-needed warming touch.
Asking is $6,495,000.
Tags: Design Bay Area Real Estate