Marin real estate agent Tracy McLaughlin joins The Agency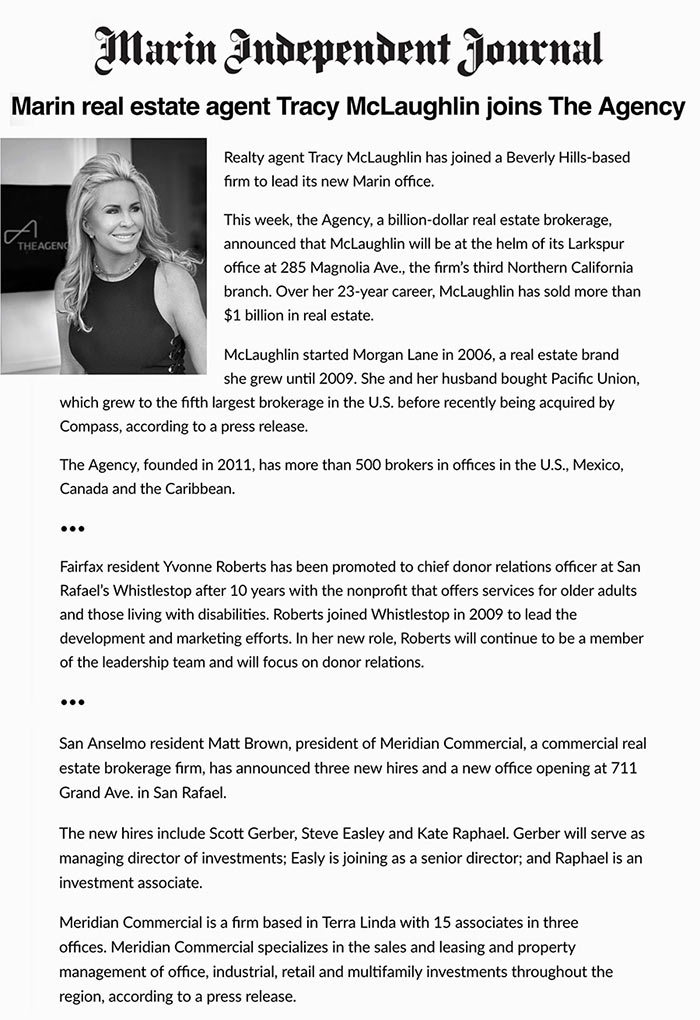 Realty agent Tracy McLaughlin has joined a Beverly Hills-based firm to lead its new Marin office.
This week, the Agency, a billion-dollar real estate brokerage, announced that McLaughlin will be at the helm of its Larkspur office at 285 Magnolia Ave., the firm's third Northern California branch. Over her 23-year career, McLaughlin has sold more than $1 billion in real estate.
McLaughlin started Morgan Lane in 2006, a real estate brand she grew until 2009. She and her husband bought Pacific Union, which grew to the fifth largest brokerage in the U.S. before recently being acquired by Compass, according to a press release.
The Agency, founded in 2011, has more than 500 brokers in offices in the U.S., Mexico, Canada and the Caribbean.
Tags: About Tracy McLaughlin