Luxury Home Sellers Slash Millions Off Asking Prices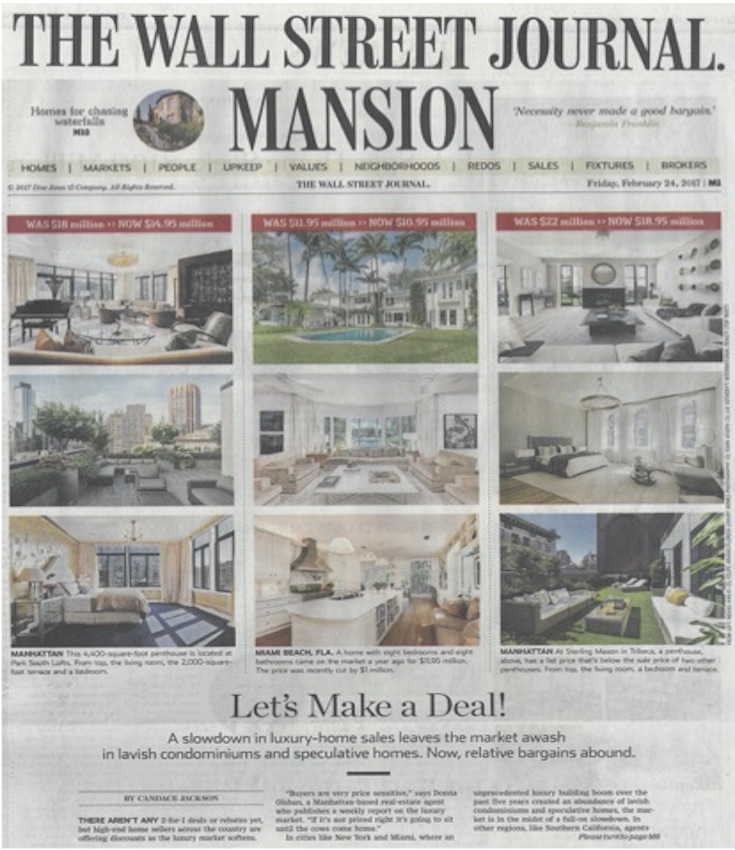 There aren't any 2-for-1 deals or rebates yet, but high-end home sellers across the country are offering discounts as the luxury market softens.
"Buyers are very price sensitive," says Donna Olshan, a Manhattan-based real-estate agent who publishes a weekly report on the luxury market. "If it's not priced right it's going to sit until the cows come home."
In cities like New York and Miami, where an unprecedented luxury...
Tags: Economy California Real Estate