Glass House in Tiburon Asks $5.19 Million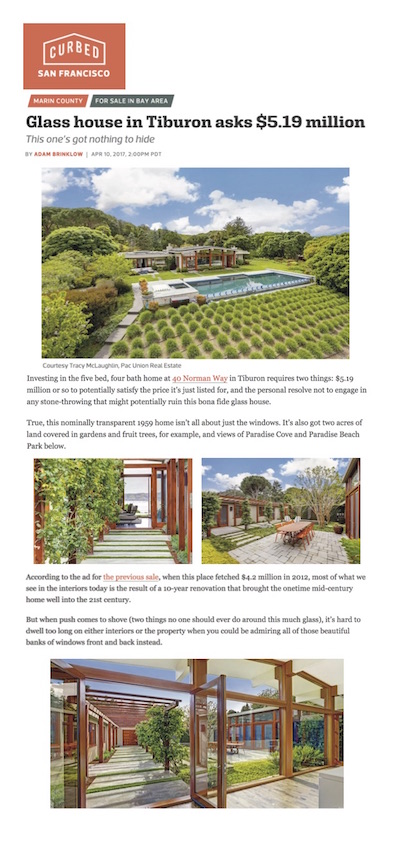 Investing in the five bed, four bath home at 40 Norman Way in Tiburon requires two things: $5.19 million or so to potentially satisfy the price it's just listed for, and the personal resolve not to engage in any stone-throwing that might potentially ruin this bona fide glass house.
True, this nominally transparent 1959 home isn't all about just the windows. It's also got two acres of land covered in gardens and fruit trees, for example, and views of Paradise Cove and Paradise Beach Park below.
According to the ad for the previous sale, when this place fetched $4.2 million in 2012, most of what we see in the interiors today is the result of a 10-year renovation that brought the onetime mid-century home well into the 21st century.
But when push comes to shove (two things no one should ever do around this much glass), it's hard to dwell too long on either interiors or the property when you could be admiring all of those beautiful banks of windows front and back instead.
Tags: Marin County Real Estate