Bay Area's most beautiful homes of 2017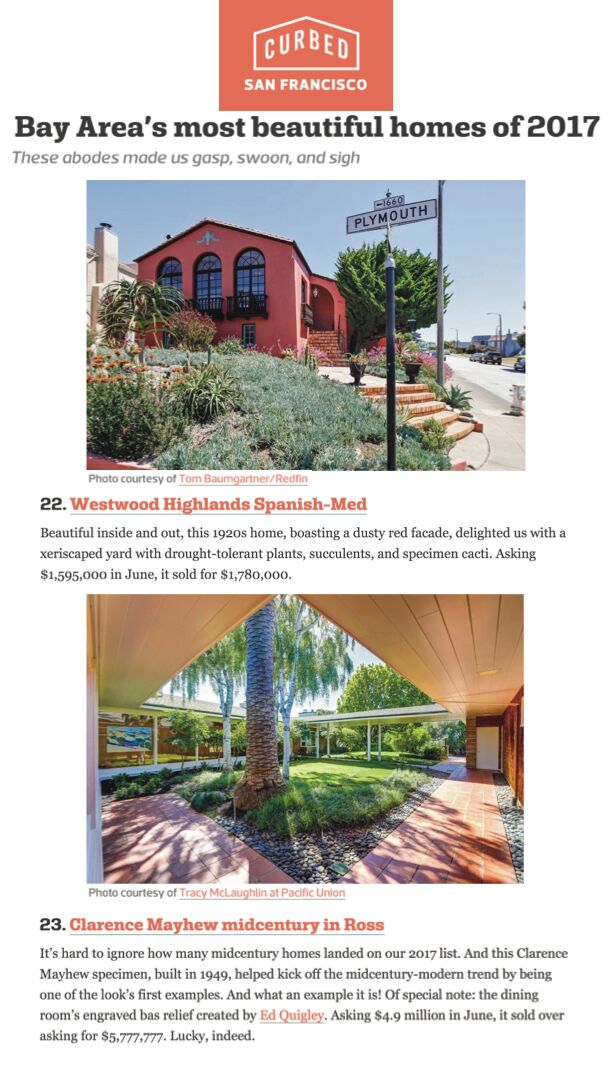 This year proved an excellent time for sellers; not so much for buyers, who faced catapulting prices with not nearly enough vertical growth options. The annual income needed to buy in SF soared $10,000 in six months alone, climbing from $161,000 in May to $171,000 in November. Ouch.
But on the bright side, hey, at least the Bay Area is still home to some of the best architecture in the country.
This list, inspired by our sister site Curbed Philly, runs the gamut from Queen Anne Victorians and midcentury-modern designs (going above and beyond the Eichler-sphere) to a red Spanish-Med and a Sunset stunner.
Alas, only two—two!—contemporary constructions made the list. One in Woodside, the other in Carmel. (Be bolder next year, San Francisco!) No matter. This was a tough list to narrow down, and it's hard to top many of the classic homes that landed on the market over the last 12 months.
And now, in no particular order, here are the 25 homes that made us stop and say, "Whoa."
Tags: Design Marin County Real Estate