Agent transforms unsellable homes into chic money machines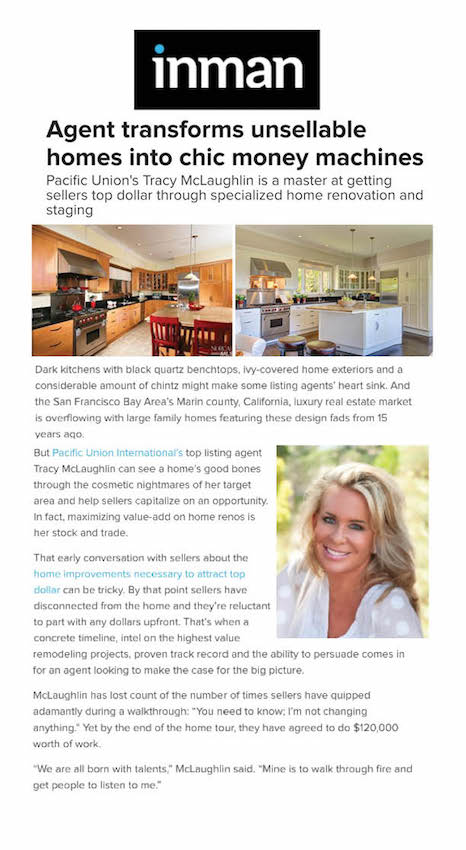 Dark kitchens with black quartz benchtops, ivy-covered home exteriors and a considerable amount of chintz might make some listing agents' heart sink. And the San Francisco Bay Area's Marin county, California, luxury real estate market is overflowing with large family homes featuring these design fads from 15 years ago.
But Pacific Union International's top listing agent Tracy McLaughlin can see a home's good bones through the cosmetic nightmares of her target area and help sellers capitalize on an opportunity. In fact, maximizing value-add on home renos is her stock and trade.
That early conversation with sellers about the home improvements necessary to attract top dollar can be tricky. By that point sellers have disconnected from the home and they're reluctant to part with any dollars upfront. That's when a concrete timeline, intel on the highest value remodeling projects, proven track record and the ability to persuade ...
Tags: California Real Estate