2018 INMAN INNOVATOR AWARDS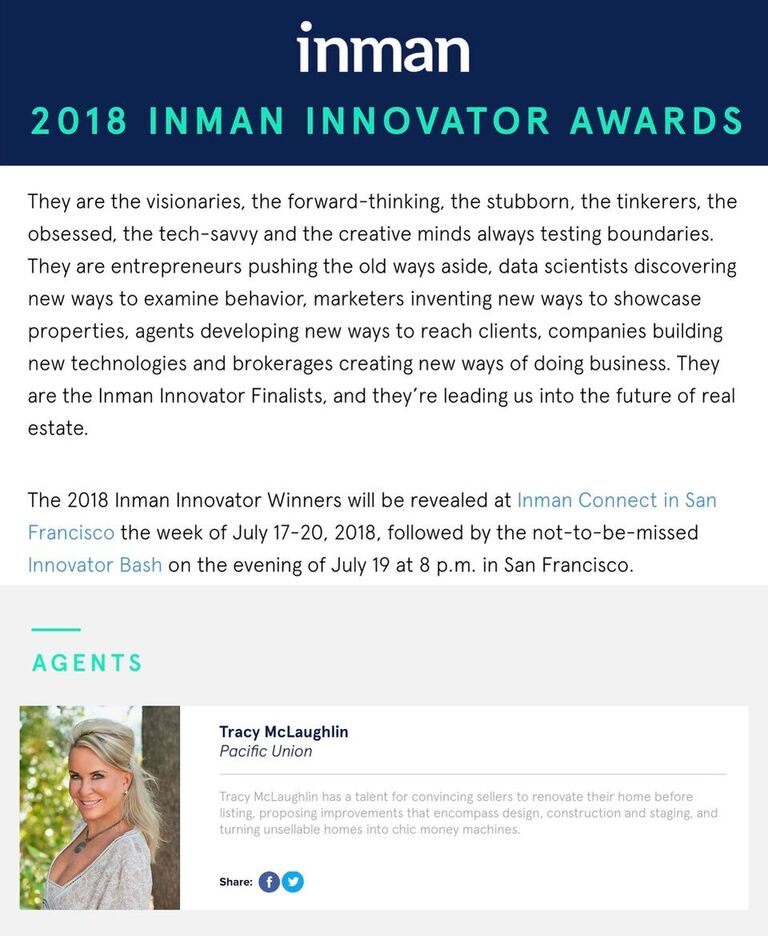 They are the visionaries, the forward-thinking, the stubborn, the tinkerers, the obsessed, the tech-savvy and the creative minds always testing boundaries. They are entrepreneurs pushing the old ways aside, data scientists discovering new ways to examine behavior, marketers inventing new ways to showcase properties, agents developing new ways to reach clients, companies building new technologies and brokerages creating new ways of doing business. They are the 2018 Inman Innovators, and they're leading us into the future of real estate.
Tracy McLaughlin has a talent for convincing sellers to renovate their home before listing, proposing improvements that encompass design, construction and staging, and turning unsellable homes into chic money machines.
Tags: Design