Quarterly Newsletter: Q4 2022
Tracy McLaughlin announces the expansion of her business: The Tracy McLaughlin Team with daughters Whitney and Grace McLaughlin joining her in both Marin County and Aspen, Colorado
2023 residential real estate prognostication? Remember Johnny Carson's sidekick "Karnak the Great?" It would be handy to have him around now for absolute predictions in residential real estate. And while it's a bit early to make predictions for 2023 real estate in any community, what I can tell you is that home prices in both Aspen and Marin County during this cycle of softening will likely not fall into a steep arrow decline anytime soon. Why? Because sellers in both markets simply have too much equity in their homes to sell in what they consider a "down market". If seller's behavioral trends in Q3 & Q4 2022 are any indication, supply will continue to remain very constrained, and prices will likely not adjust far off of original list prices due to the fact that most luxury home sellers don't need to sell in a perceived down market. The double whack is that sellers have no place to trade up to due to lack of supply in a trade up market and the acceleration in cost to borrow money due to 7 successive rate hikes. Yes, there still many cash buyers in this market, but a lot of savvy investors want to keep their cash available for other investments. What I saw in both markets starting in July of 2022 was withdrawn listings; or sellers waiting for a "brighter day."
I don't believe that we will see peak Covid prices, which occurred between Q4 2021-Q1 & Q2 2022, return for several years. The meteoric rise in home prices in both markets was a preternatural real estate occurrence due to the pandemic and people's needs to escape cities for a multitude of reasons. The escalation in home values in both markets, and many markets across the U.S., was unprecedented and likely not to be seen again anytime soon. This makes current valuation and pricing of your home challenging: To both you and to your agent. Many are using the valuations of 2019 as an across the board "reset price." The exception to that will likely be new construction with high end finishes, great scale & in A1 locations in both communities. The reason for this is the protracted time it takes now to build new, the exorbitant cost of materials and labor, and the "hassle factor" of a big project. Those homes are still, to some extent, tracking Covid peak pricing for the aforementioned reasons. The underlying message here is that the lack of supply will keep pressure on pricing in great markets like Marin and Aspen. Realistic sellers will set realistic prices if they want to sell, which are likely in or around 2019 levels which should still be excellent appreciation for those who bought after 2012: Buyers will get better value than a year ago, but won't be seeing bargain prices in great investment locations like Aspen and Marin County. If you have questions about your home specifically, or want any other insight, please feel free to call me at 415-699-6680.
Read Tracy's Real Estate Column In
STAGING IS EVERYTHING IN REAL ESTATE
DUNNING-KRUGER RUNS RAMPANT WHEN IT COMES TO REAL ESTATE
Chinese New Year Festival & Parade
January 7 - February 5

Events include a parade, flower market fair, basketball jamboree, community street fair and a Chinatown YMCA run.
www.chineseparade.com
Marin Farmers' Market
Every Sunday, Rain Or Shine

The Sunday Marin Farmers Market first opened in 1987, and has grown to become the third largest farmers market in California. Local eaters and visitors alike convene to enjoy the harvests of California's farms and ranches, as well as some of the most sought after prepared foods in the region.
www.agriculturalinstitute.org/sunday-marin
2023 X Games Aspen
January 27-29

Nearly 100 of the world's top winter athletes will take center stage and will compete in the biggest snow sport event of the year. X Games Aspen is FREE to attend and will have live coverage of the event on ESPN, ESPN2, and ABC.
www.aspensnowmass.com
Audi FIS Ski World Cup
March 3-5

Watch America's Downhill™ course on Aspen Mountain—a steep, corkscrewing technical track overlooking Aspen. Free outdoor concerts, events, ceremonies, and incredible skiing and riding across all four of our mountains.
www.aspensnowmass.com
Audi Power of Four Ski Mountaineering
February 25

A premier endurance race series utilizing the unique and amazing terrain of each of the four Aspen Snowmass mountains. Each race is designed to test the skills of both elite and recreational athletes.
www.aspensnowmass.com
Aspen Snowmass Open - Revolution Tour
February 7-12

The Rev Tour will kick things off with halfpipe, slopestyle, and big air competitions Feb 8-14. Competitions will take place on the X Games Aspen courses, providing a taste of what it takes to compete at the pinnacle level.
www.aspensnowmass.com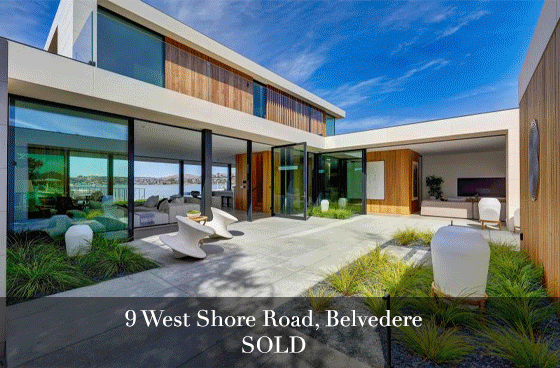 4 Bedroom • 4.5 Bath • +- 3,240 Sq Ft
Designed by the incomparable Butler Armsden Architectural firm, this ground up build out of the magazine worthy contemporary organic design was masterminded by the highly regarded Fontana Construction (www.fontanaco.com) and seamlessly blends custom designer fixtures, chic lighting, European stone, and custom tile with state-of-the-art high-tech electronics and systems throughout.

©2023 Engel & Völkers. All rights reserved. Each brokerage is independently owned and operated. All information provided is deemed reliable but is not guaranteed and should be independently verified. If your property is currently represented by a real estate broker, this is not an attempt to solicit your listing. Engel & Völkers and its independent franchisees are Equal Opportunity Employers and fully support the principles of the Fair Housing Act.
Residential market activity reported to BAREIS MLS. Data deemed reliable but may contain errors and subject to revision. All numbers are approximate. Numbers pulled from Trendgraphix Inc, which pulls data directly from BAREIS MLS, on January 25th, 2023.