Quarterly Newsletter: Q2 2023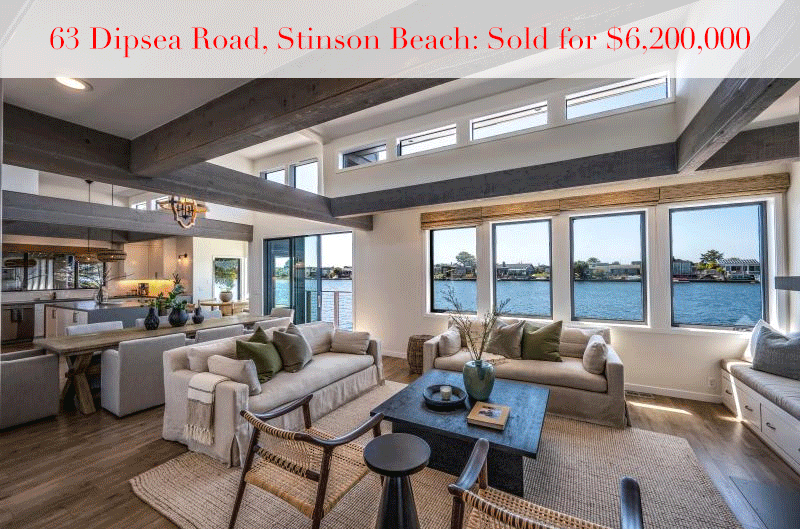 I am really enjoying all the press I am doing right now on "Real Estate Rescue, How America Leaves Billions Behind in Residential Real Estate and How to Maximize Your Home's Value," sharing my 26 years of knowledge in how to prep homes for the market so that sellers fully monetize their most important investment. I have recently been interviewed by The Wall Street Journal's Your Money Briefing, Great Day Colorado in Denver, Bloomberg, and a myriad of others on this most important subject. So many sellers inadvertently leave money on the table in the decisions made when they go to sell. Buyers can also make a myriad of mistakes that result in a less than optimal investment. Check out this quick 90-second sizzle reel! Sharing my ideas with others is incredibly satisfying to me.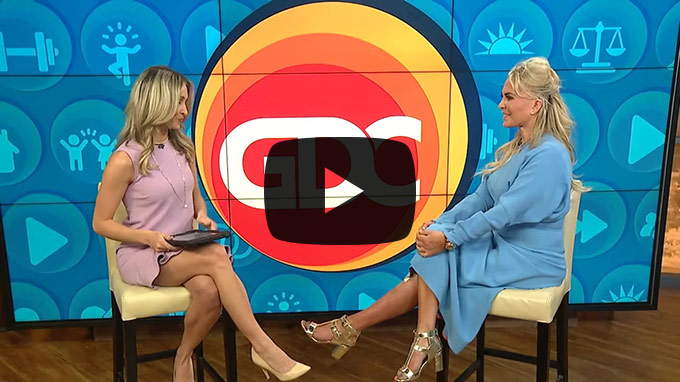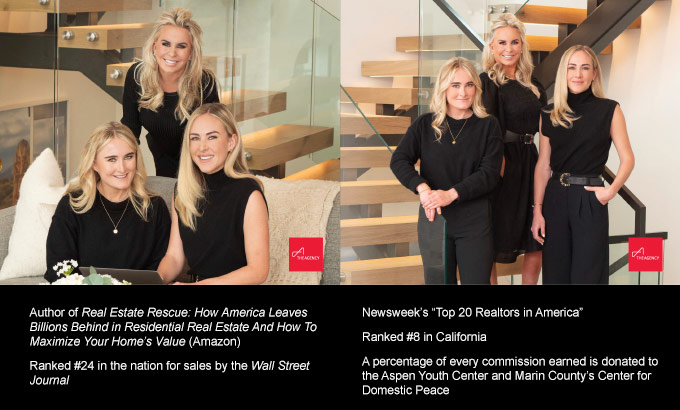 We are beyond proud to announce the opening of our second office, serving Aspen, Colorado and the entire Roaring Fork Valley. Tracy, together with daughters Whitney and Grace McLaughlin, have formed the Tracy McLaughlin Team, working with buyers and sellers in all price ranges in all communities including Aspen, Snowmass, Old Snowmass, Basalt, & Carbondale. The McLaughlin's longstanding history of development & flipping in the Aspen market make Aspen a logical choice for a second office. The average price of a single family dwelling in Aspen is now $9.5m, with extraordinary year over year appreciation in all Roaring Fork Valley communities. So, if you are an investor, buyer or seller, we are now available to help you in Aspen. Tracy's Aspen based design and renovation team is also immediately available to assist you with capital improvements that will fully monetize your home's value. Our Marin County office is busier than ever with two recent record breaking sales in Belvedere and Kentfield, and 9 upcoming listings in Marin County! Feel free to call us about our upcoming listings in both Aspen and Marin!
Please scroll down for market data in Marin County to date year over year 2022-2023. While our volume of sales in all communities is substantially reduced due to 9 successive interest rate hike since Spring 2022, the great news is that due to Marin's very limited space for development and low inventory loads continues to put pressure on pricing which is why we are seeing pockets of continued record breaking sales like the home I just sold on West Shore in Belvedere!
---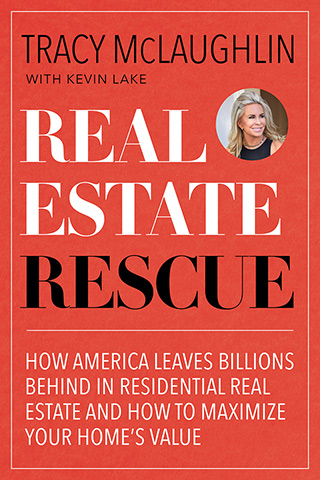 Real Estate Rescue: How America Leaves Billions Behind in Residential Real Estate and How to Maximize Your Home's Value
As one of the top producing agents in the United States, Tracy has sold more than $4 billion of residential real estate over the course of a 26-year career. Too often, Tracy has seen home buyers and sellers make seemingly innocuous decisions that result in leaving extraordinary amounts of money on the table without them knowing it. Her book provides homeowners a clear roadmap to fully monetize the sale or purchase of their home.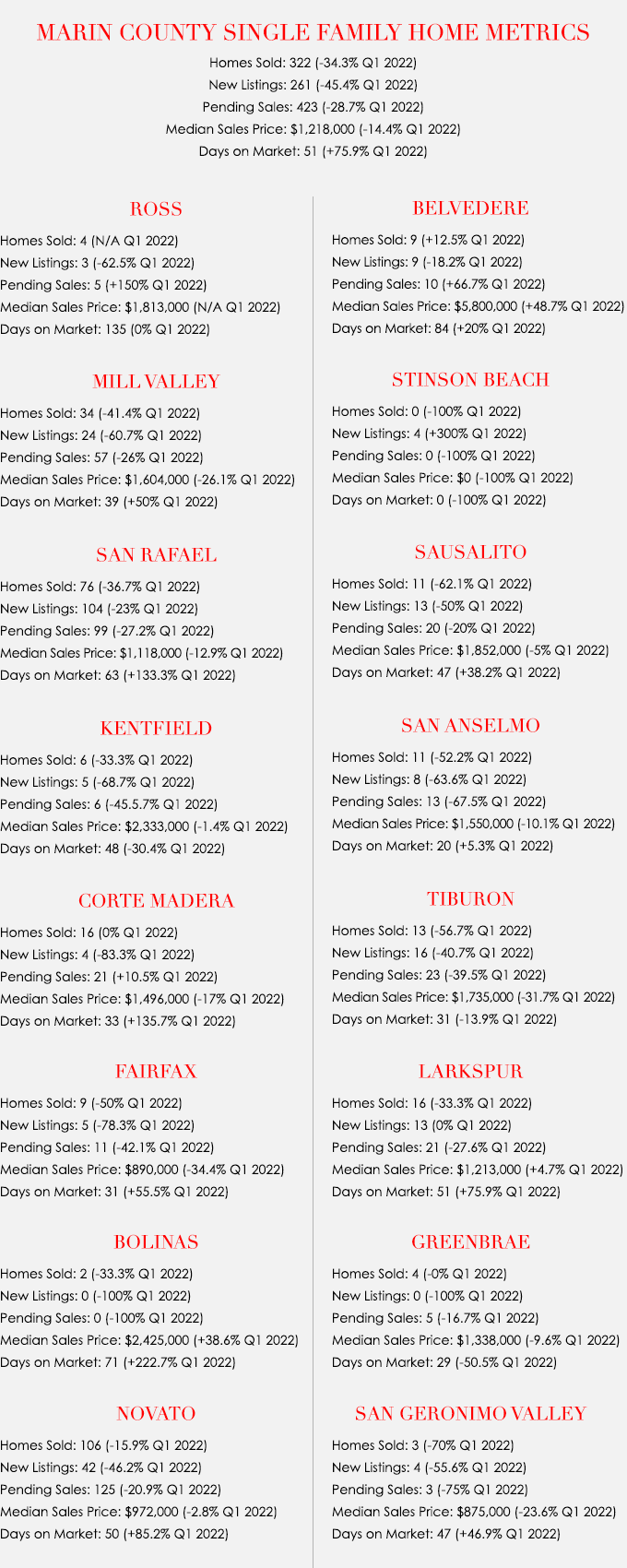 "Really honored to be part of the Wall Street Journal's national podcast called "Your Money Briefing." It's a great segment on cautionary tales for homebuyers; psychological traps they fall into etc. All of my principals of Real Estate Rescue are incorporated into the answers. Happy listening!" — Tracy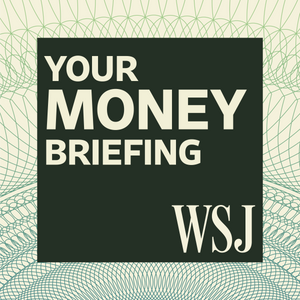 The Psychology of Homebuying
Tracy McLaughlin joins host J.R. Whalen to discuss how FOMO and other emotional hurdles make it difficult to think rationally when searching for a home.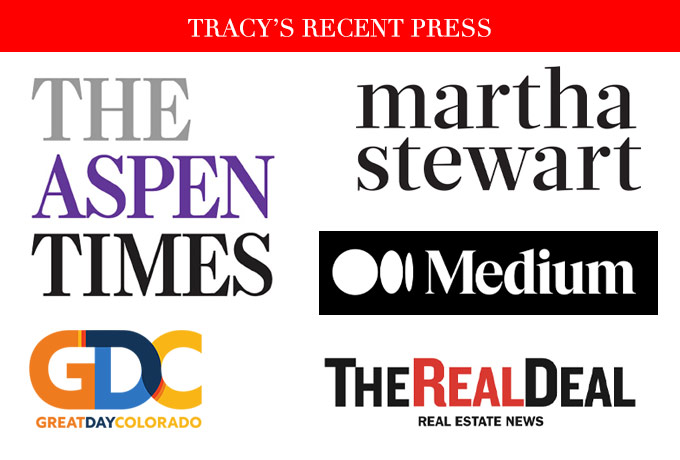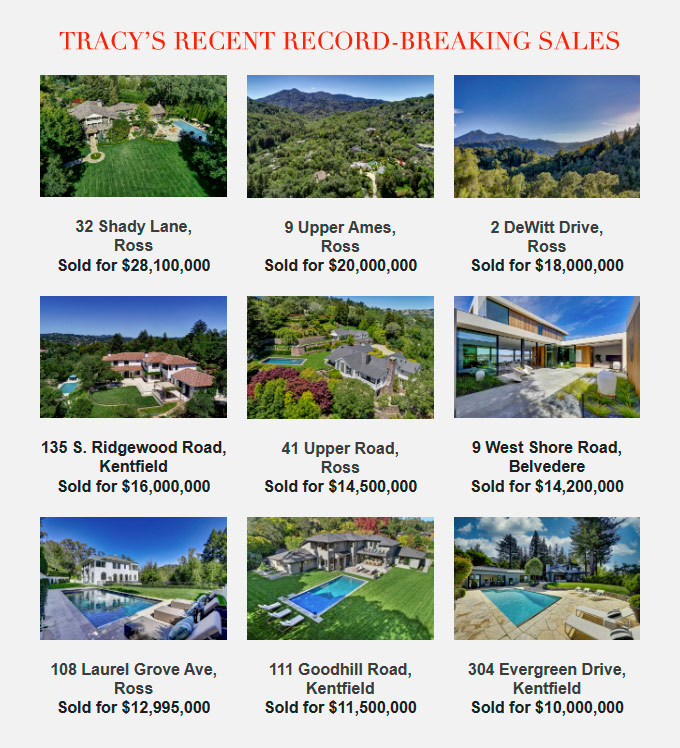 Mill Valley Memorial Day Parade and Carnival
May 29, 2023
10:00am
mviloveaparade.com
Mountain Play
May 21, May 28, June 4, June 10, June 11, and June 18
2:00pm
mountainplay.org
Petty Theft – Tom Petty Tribute at Sweetwater Music Hall
June 23 and June 24, 2023
Doors: 8:00pm and Show: 9:00pm
sweetwatermusichall.com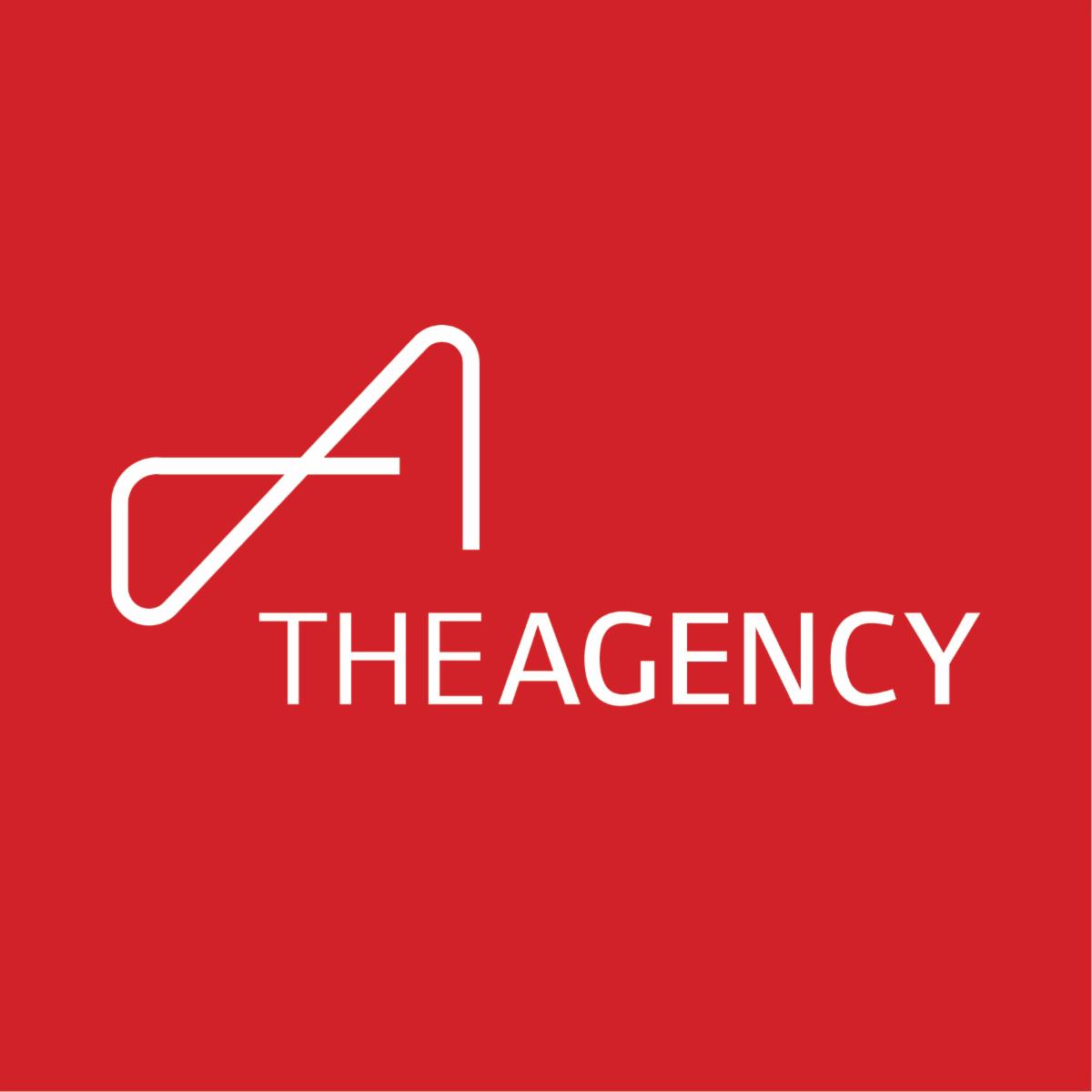 All information provided is deemed reliable but is not guaranteed and should be independently verified. If your property is currently represented by a real estate broker, this is not an attempt to solicit your listing.

Residential market activity reported to BAREIS MLS. Data deemed reliable but may contain errors and subject to revision. All numbers are approximate.

DRE# 01209397