Trick-or-Treating in Marin County
October 28, 2013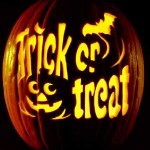 With Halloween approaching, there are many items on parents' checklists: decorations for the house, costumes for the kids, candy stocked in the house for trick-or-treaters, and, probably the most important: the talk with the kids about Halloween safety. As much fun as it is for the kiddos to run about in the night and collect candy from strangers, there must be boundaries set in order to keep the kids safe. The easiest boundary? Make sure you are taking your little ones to a safe, well-lit, Halloween-friendly neighborhood. There are many 
Marin County neighborhoods
 that soak up the spirit of the season. If you find that your neighborhood goes dark on October 31st, head to these lively areas. Please always remember to be courteous and considerate - no candy wrappers on the ground!
Mill Valley
, Sycamore Avenue
  -
Known for the party in the streets, the homes on Sycamore Avenue decorate festively and provide a popular kid-friendly spot.
Mill Valley
, Quietwood Drive - If you have younger children in tow, head over to Quietwood Drive, where unlike the name, the street is full of fun decor and livelihood for children of all ages.
Novato, 
Hamilton - The Hamilton neighborhood gives off a small-town vibe, making all who visit feel safe and warm. Lots of tasty treats to be found here!
Petaluma
, D Street - D Street provides a long stretch - almost a mile - of homes (and witches, goblins, ghosts) contributing to making kids happy on Halloween.
Ross, 
Shady Lane - Shady Lane provides a safe haven for trick-or-treaters on Halloween. The street just screams fall with the foliage and the autumn atmosphere.
San Rafael, 
Peacock Drive - With many homes in a small area, this is a great place to visit to fill up the candy buckets!
Santa Rosa
, McDonald Avenue - If you are going out with kids on the older side, head to McDonald Avenue for some spooky scenes. The residents on this infamous street (Scream was filmed here) play into the natural spookiness and provide a ghastly celebration.
Sonoma
, Armstrong Estates - Parents deserve treats too! Head to the Armstrong Estates to join other kids and parents enjoying the sweet things in life - candy for the kids, wine for those of age. Of course, many Marin neighborhoods also provide festivities to bring the community together to celebrate Halloween! Below is a list of Halloween activities in the North Bay.
Corte Madera
 - Trick or Treat at Town Center! Participating merchants of the center will hand out goodie bags for those who attend! Details 
here
.
Larkspur
 - Halloween Carnival and Costume Parade! Celebrate the spookiest day of the year at the Marin County Mart Farmers' Market with a parade, a band, face painting, pony rides, crafts, and more! Details 
here
.
San Anselmo
 - Goblin Parade! Not just limited to goblins! Costumes of all kinds are welcome. March along to the beat of your own drum and receive tasty treats along the way! Parade info 
here
.
Sausalito -
Halloween parade and Trick or Treat Lane! Kids in costume unite to haunt the streets in search of candy! More info
here
.
Tags: Marin County Nature and Community