Tracy Talks to Inman News About Why Honesty Is Everything in Real Estate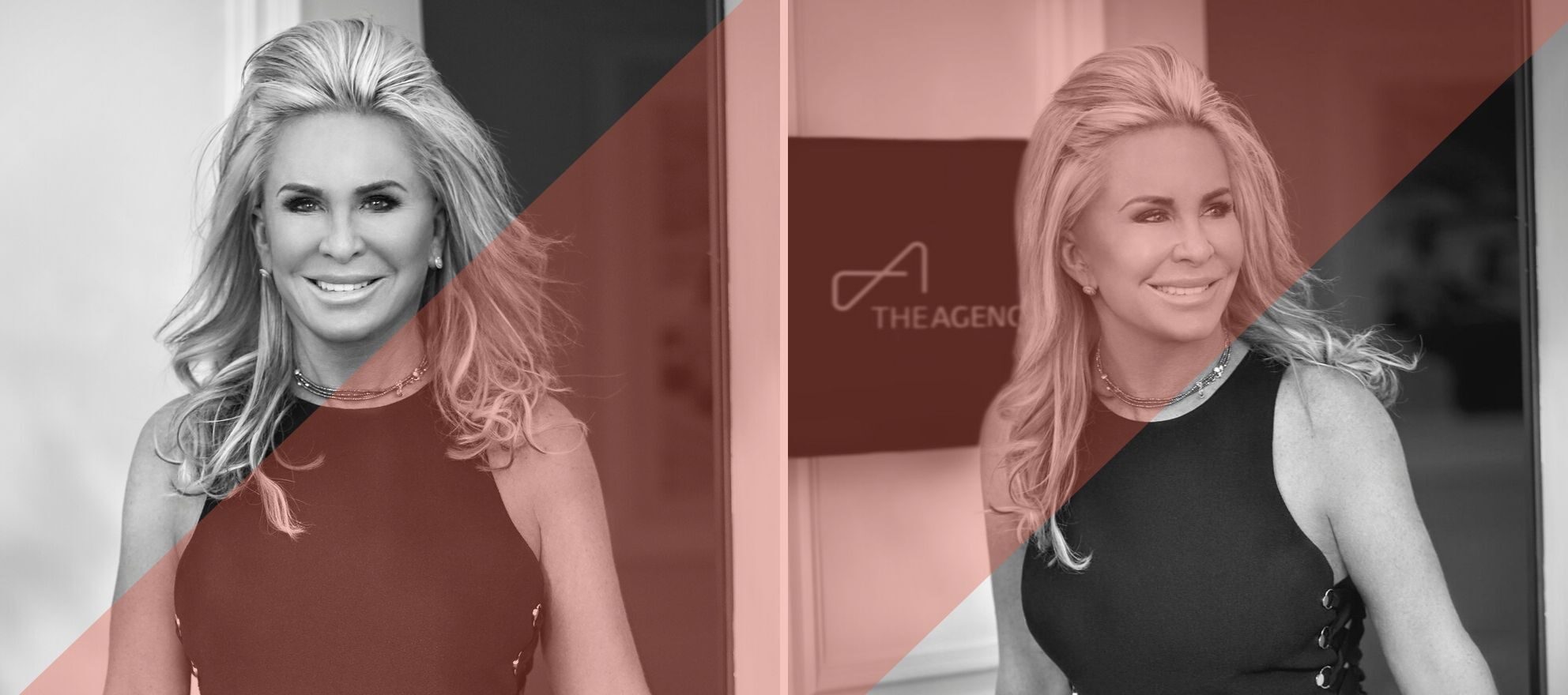 As a top-producing luxury real estate agent for The Agency's Marin office, Tracy McLaughlin brings exceptional expertise, style and savvy to the acquisition and sale of properties for the Bay Area's most discerning clients.
Find out how her high-flying success is based on rock-solid principles — and how she hopes to share her insights with others.
How long have you been in the business?
I have been in real estate for 20 years and have been the top-producing agent in Marin County every single year since 2005. I started in the business renovating single-family dwellings in Marin County.
I realized I had a knack for understanding what to do — and not to do — to homes to monetize their value. I realized I could then apply that knowledge, generated out of my personal experience, to clients.
I have now done pre-listing renovations to hundreds and hundreds, if not over a thousand, homes throughout my real estate career. Nothing is more satisfying to me than seeing my sellers close their homes at over market value prices as a result of doing capital improvements that I have suggested prior to the launch of the listing.
Where do you see yourself in 5 years?
I just finished my book called Real Estate Rescue With Tracy McLaughlin – How Not To Leave Money On The Table In The Sale And Purchase Of Your Home, which comes out in April 2020. We are also working on content for television to show people how to best monetize their biggest asset — their home.
I'd love to be helping people all over the country with my platform for selling, whether they are agents or homeowners, [through] the book, television content, etc.
I love transacting deals and may well still be doing that, but I would also like to help people outside of my sphere of influence through the book and TV content.
What's one big lesson you've learned in real estate?
To always tell the truth, no matter how hard that is. I have lost business by being honest and telling sellers or buyers what they may not want to hear. However, I would rather have business that is predicated on honesty and long-term relationships versus telling sellers or buyers what they want to hear.
Continued real estate success depends on relationships, not transactions. The real estate industry needs to change in this regard. As an industry, it would garner much more respect if honesty was a prerequisite for success.
How did you learn it?
I learned it by watching other agents around me quickly rise up and then fall back down (in terms of sales numbers) through misrepresentation of the truth. You can be a great marketer, but if you are not doing what is in the client's best interest, it doesn't matter. It won't allow you to develop a sustainable long-term business.
What advice would you give to new agents?
It's a very long list but here are the most important points:
Always tell the truth, and don't allow the fear of losing a listing or potential business govern your choices.
When a home is overpriced, the seller needs to know that so that he or she can stay out ahead of the market and sell the home.
If a buyer is going to overpay for a home, it's our job to tell them that.
It's hard to be a messenger, but that dialogue is critical to your outcome as an agent and the homeowner's outcome.
I'd also advise to always bring value to the table. Ask yourself: What am I doing that differentiates me from my colleagues, and is adding value to this client's specific needs?
With an estimated 2 million licensed agents in the country, almost everyone knows five-10 of them personally as friends or former colleagues.
There are many, many choices people have for representation. Your success will depend on your effectiveness in terms of the acquisition or sale of a home for your client, and the governing principles of truth, trust and integrity that you exemplify.
Tags: Bay Area Real Estate