Tracy McLaughlin Named Top Producing Agent in Marin County for 13th Year in a Row!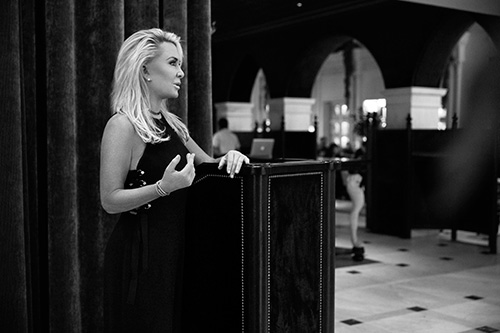 Tracy McLaughlin was, again, named the top producing agent for Marin County in 2018, a record breaking 13th straight year with over $151 million in closed transactions for the year. She was ranked the number 51 Individual Agent By Sales Volume 2018 in the country/number 21 in California by REAL Trends /The Wall Street Journal and was ranked number 8, with $155.1 million in sales, by the Luxury Marketing Council of San Francisco's 2018 Leading 100 rankings, which honors the top-producing Bay Area real estate professionals and teams based on 2017 sales volume. She was also selected by Inman News as a 2018 Inman Innovator Finalist. A lifelong resident of Marin, Tracy's acute understanding of the local market, coupled with her unsurpassed knowledge of the region, has made her the broker of choice for luxury home buyers and sellers in Marin County. To date, Tracy has sold over $1 billion worth of residential real estate. In January 2019, Tracy was recruited by The Agency, a Los Angeles based residential brokerage with over 500 agents in 26 offices in the United States, Canada, Mexico and Turks and Caicos.
The combination of Tracy's styling recommendations, strategic pricing, unparalleled international marketing program and superior photography, are integral parts of her consistently successful sales. Tracy's comprehensive pre-listing plans for design, construction and staging, implemented on about 80 percent of the homes that she lists, result in an average of a 3X return for each dollar spent. Having personally purchased and renovated over 20 properties, Tracy's extensive experience in design and construction makes her uniquely qualified to advise her clients on the smartest investment decisions regarding which home to purchase, when to sell and what improvements to make in anticipation of selling to maximize the property's resale value.
Born and raised in the small community of Ross in Marin County, Tracy graduated from U.C. Berkeley and went on to do graduate work in television broadcasting at Stanford University. Tracy worked for eight years as a reporter/ anchor for various NBC affiliates around the country. She credits her background in journalism and communication for her ability to effectively present properties and negotiate transactions. In 2006, Tracy founded Morgan Lane, a boutique brokerage in Marin County. In 2009, she and Mark McLaughlin bought Paci c Union International. Tracy helped brand, recruit for and grow the brokerage before selling her interest in it. Paci c Union became the 5th largest brokerage in the United States and was recently acquired by Compass.
Tracy has three children, and is a very active, visible member of the community. Her intimate involvement with the community allows her to provide her clients with invaluable insights into the overall experience of living in Marin County. Tracy gives a percentage of every closing to Marin's Center for Domestic Peace, which has provided safe housing for women and children in Marin County for the past 41 years.
Tags: About Tracy McLaughlin