The Agency Daily Profiles Tracy's Exceptional Listing at 37 Upper Road in Ross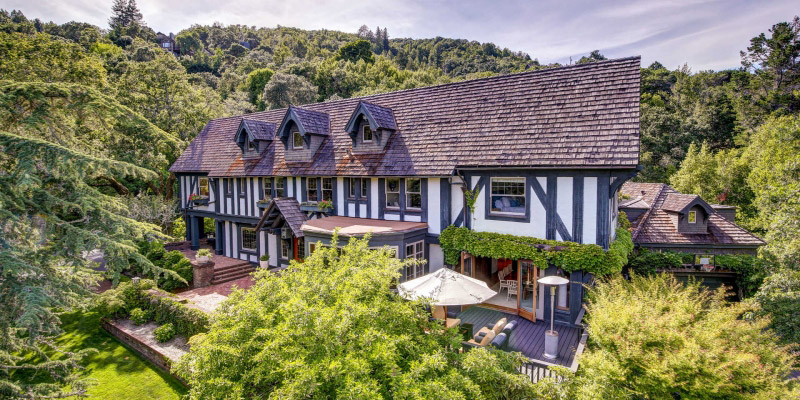 Northern California's best-kept secret is out. Ross, a bucolic, chaparral and live oak tree-filled enclave in Marin County, sits less than 20 miles from San Francisco and has emerged as one of the most sought-after neighborhoods among Silicon Valley professionals looking to put down roots in a naturally beautiful place that offers a reprieve from city life.
Situated near San Rafael and Mount Tamalpais, Ross is just 1.6 square miles, has less than 3,000 residents and offers a genuine small-town experience. Incorporated in 1908, landmark community events include an annual Town Dinner in the Ross Common and Fourth of July parade. Ross's access to scenic hiking and biking trails makes it a popular year-round destination for cyclists and hikers. Find the essentials in Ross's downtown district—just a few coffee shops, small markets, bike shops, nail and hair salons and restaurants. Also nearby is the nationally renowned Branson School, a private high school founded in 1920.
"I've always loved Ross's incredible natural beauty—everywhere you look you see trees," says Rachel Swann, managing partner at The Agency's San Francisco office. "Amazingly, this oasis is just 18 miles from San Francisco and Marin. It's the perfect place for a second home for tech workers looking for a break from the city."
Adding to the town's exclusive appeal are its zoning restrictions, which limit the number of homes permitted within its borders. This ensures that Ross maintains its small-town charm and that each property retains a strong value over time. Currently, Ross has less than 1,000 housing units. From cozy vintage cottages to large estates, properties are imbued with distinct and historic architectural elements.
Within this limited pool of residences available are two incredible, record-setting estates. Represented by Rachel Swann and Zhane Dikes, Villa La Sosta is nestled behind gates on two ultra-private acres and replete with old-world Italian and French-inspired decorative details. It holds the mantle as Ross's most expensive property on the market today. Coming in at a close second is 17 Upper Road, represented by Tracy McLaughlin, director of luxury estates at The Agency's Marin office. The newly remodeled architectural estate melds meticulous Arts and Crafts details with modern features like Calacatta marble kitchen and bathrooms, a pool, spa and outdoor kitchen.
"There is simply no place like Ross," says Tracy. "In addition to its idyllic setting, homes in this NorCal town are more likely to have unique or historical architectural features—something more and more buyers are seeking."
Tags: Marin County Real Estate