The Agency's Blog Profiles Tracy McLaughlin and the San Francisco Business Times' Most influential Women in Bay Area Business Award!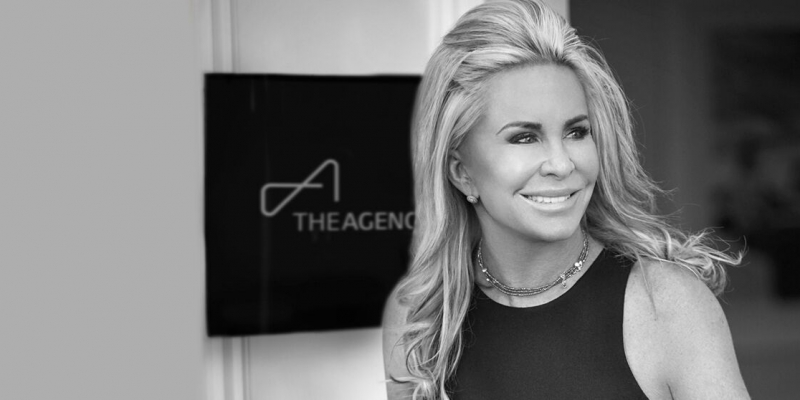 The head of The Agency's Marin office and Director of Luxury Estates, Tracy McLaughlin has been named one of the year's Most Influential Women in Business by the San Francisco Business Journal. The publication's annual edition celebrates the region's business leaders in a range of industries including real estate, law, tech, finance, and health care.
The Journal awarded the honor to Tracy at the Influential Women in Business awards ceremony, which took place at the Hilton San Francisco Union Square. A host of dynamic women were honored from industries spanning healthcare, finance, technology and medical research.
Tracy joined The Agency's Marin office in 2019 to spearhead operations at the brokerage's third office in Northern California and to help further grow the company's foothold in the region. She is regarded as one of the top brokers in the nation and has been the highest producing agent in Marin County since 2005—a national record for any county in the country. With over $152 million in closed transactions, Tracy is currently ranked #63 in the United States for sales volume in "The Thousand 2019" REAL TRENDS Inc. ranking featured in The Wall Street Journal.
In the Journal's feature, Tracy discusses several topics, from her new book (Real Estate Rescue with Tracy McLaughlin - How Not to Leave Money on the Table in the Sale and Purchase of Your Home) and biggest career challenges to her inspirational mentor, real estate coach Lorna Hines. "She is the smartest person I know in residential real estate," Tracy tells the publication. "I consult with her regularly and use her dialogue consistently in my communication with clients."
Tracy, who was also named The Agency's Agent of the Month in May, has sold more than $1 billion worth of residential real estate. She holds an acute understanding of the Bay Area market and an unsurpassed knowledge of the region.
A graduate of U.C. Berkeley, she pursued graduate studies at Stanford for broadcast journalism and was a former reporter and anchor for various NBC affiliates around the country before transitioning to a career in real estate. Born and raised in Marin County, Tracy remains actively involved in the local community and gives a percentage of every closing to Marin's Center for Domestic Peace, which has provided safe housing for women and children in Marin County for the past 41 years.
Tags: About Tracy McLaughlin