Q4 - Marin County Market At A Glance
We are not yet through Q1, but there is already a lot to talk about as it pertains to Marin County real estate. My newsletter has some very helpful information and statistics. Please let me know if I can answer any questions for you. We anticipate another very strong year in our business mostly due to the constraint in supply, and continued job growth and opportunities, in the Bay Area. We are so lucky to live in such a thriving area.
Tracy McLaughlin
Q4 - Marin County Market At A Glance

From Pacific Union International Chief Economist Selma Hepp
While fourth-quarter Marin County home sales increased compared with the same period in 2016, the Wine Country wildfires boosted stronger-than-usual November sales. Fourth-quarter activity increased by 4 percent year over year, with a notable gain in sales of homes priced between $2 million and $5 million. Sales of homes priced above $5 million slowed some toward the end of the quarter.
Marin County inventory consistently declined throughout 2017 and ended the fourth quarter 6 percent lower on an annual basis, with the most severe drop in affordable homes. Heightened demand -- along with tighter supply conditions -- pushed median homes prices up by double-digit percentage points on an annual basis, especially in the last two months of the year. Buyer competition led to more bidding wars than during the same period last year, and more homes sold over the asking price. While market activity for more expensive homes improved from 2016, affordable homes remained in high demand, especially given the influx of families who were impacted by October's wildfires.
Looking Forward: Post-fire demand from buyers will continue to drive housing market activity in Marin County in the first quarter of 2018, though falling inventory will restrict any significant pickup in market activity. Affordable homes will likely see more activity than higher-priced homes.
Defining Marin County: Our real estate markets in Marin County include the cities of Belvedere, Corte Madera, Fairfax, Greenbrae, Kentfield, Larkspur, Mill Valley, Novato, Ross, San Anselmo, San Rafael, Sausalito, and Tiburon. Sales data in the charts includes single-family homes in these communities.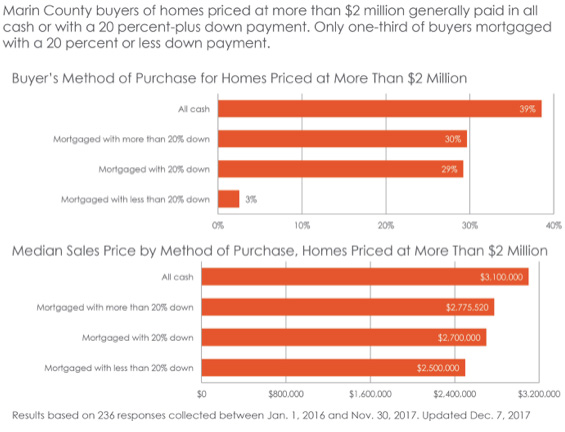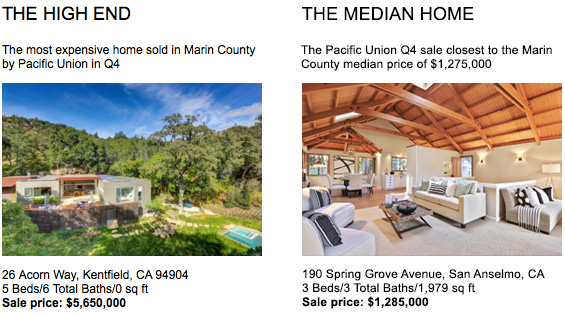 Tags: Economy California Real Estate