Our Marin Shopping Guide For Getting Your Home Fall Cozy!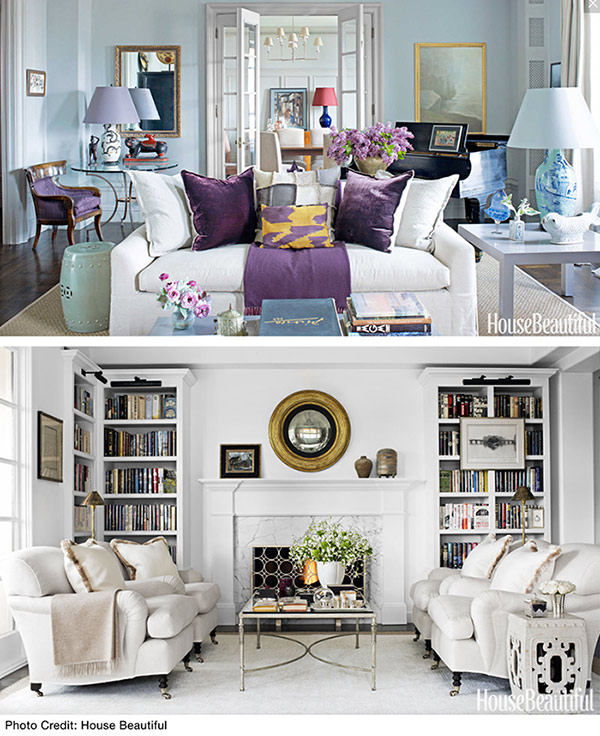 Fall is here and as the days and nights get cooler, it's time to get your home ready! Since we are lucky enough to live in Marin County, there is no shortage of expertly curated spots to pick up a few items that will automatically create a cozier atmosphere. Please see below for a few simple tips and our favorite places to get them:
Swap Out Blankets & Pillows
The easiest and most affordable way to warm up a space is to rotate accessories like throws and pillows. Opt for luxe, soft materials like cashmere, faux fur and velvet and your friends and family will never want to leave. Adding timeless fall staples like cable knit and plaid, will add texture and pattern and act as great accent pieces!
With a seemingly never-ending selection, we could spend days at The Cushion Shop at the Marin Country Mart in Larkspur, picking up snuggle ready treats like this baby alpaca throw by Alicia Adams and this moody Ikat pillow.
These replicas of vintage 1912 patchwork quilts from Guideboat Co. in Mill Valley get worn-in, sophistication exactly right!
Strike A Match
A fireplace is obviously the most covetable fall home addition on anyone's list but the soothing light and familiar smells can be achieved even without a chimney.
Tea lights inside of these dramatic faceted quartz from Hudson Grace achieve the same comforting flicker as a fire and their apothecary matches are cute enough to sit in plain sight!
Cire Trudon's Chandernagor Classic candle is a radiant, spicy scent whose clove, ginger and leather notes are quintessentially fall.
Pro tip - add a few metal elements to the room, such as these Japanese bells from Mint in Mill Valley, which will capture and reflect the flames of the candles creating a soft and diffused light to the room.
Get Your Loungewear Ready
The best way to enjoy your updated autumn digs is in some super comfortable hang out clothes!
These knit jersey pants from James Perse's shop at the Country Mart make it hard to get dressed in the morning.
Three generations of an Irish family produce these heritage Donegal socks which you will literally never take off until spring!
Tags: Design Marin County Real Estate