GIVING BACK (SERIES): KLASS FAMILY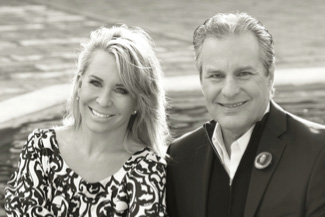 HOUSING ASSISTANCE FOR FAMILIES OF MISSING CHILDREN
EACH YEAR, ALMOST A MILLION CHILDREN – an average of 2,185 each day are reported missing to law enforcement agencies. During the heart wrenching weeks and months that follow an abduction, families are often left with no resources to make mortgage or rental payments. Marc Klaas, President of the KlaasKids Foundation, and Tracy McLaughlin, an owner of Pacific Union, have joined forces to spearhead the first ever effort to assist families of missing children with housing needs.
Tracy has a longstanding history of giving back to the communities where she lives and works, with a focus on local charities that directly benefit Marin County residents. In 2013, Tracy launched Klaas Family Housing, an organization that provides financial support for mortgage or rent for the families of abducted children. Tracy donates a percentage of every sale to the organization, http://www.klaasfamilyhousing.org.
Tracy has also donated time and resources to many of Marin's local schools, sports teams and other foundations. She believes that it is the responsibility of successful business leaders to give back to their communities. Tracy has been very involved in the Ross School, serving on the board of the school's foundation for four years and chaired the annual Patron Party for the Garden Tour.
Tags: Marin County