Featured Properties: 90 and 320 Upper Toyon, Kentfield
For the month of October, we would like to feature two of our favorite properties currently for sale in fabulous Kentfield, Marin County: 90 Upper Toyon and 320 Upper Toyon drive. Located in Ross School District, both properties offer an amazing view of San Rafael and the San Francisco bay. View Larger Map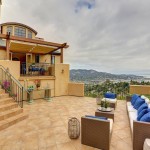 90 Upper Toyon Drive, Kentfield: Now offered at $2,395,000, the beautiful property spans +/- 3,200 square feet designed for direct access to its point of interest: its fantastic terrace with breathtaking views of the bay. Perfect for great gatherings or relaxing moments of intimacy, this house will truly make you and your loved ones feel at home. Amenities include a large living room with a marble fireplace, a top-of-the-line kitchen with high end appliances, a master bedroom suite with a jacuzzi style tub, 4 bedrooms on a lower and higher level, an amazing stereo surround sound system, and a special fountain wall. The two 2 car garage provides plenty of space for automobiles and storage. For more information and photos, visit our dedicated 90 Upper Toyon drive profile page.
320 Upper Toyon Drive, Kentfield: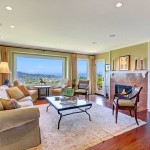 Now offered at $2,250,000, this unique property truly gives the feeling of a cozy house. Designed for smaller parties, while being able to handle larger crowds, this house will definitely appeal to the board games aficionados, the readers, the artists, and anyone looking for some peace and quiet. 320 is furnished and designed to leave an impression of warmth: it offers tons of natural light peaking through large windows in the main living area, beautiful wood furniture, large rugs, and more. The views from the living room onto San Rafael and the San Francisco Bay will truly take your breath away. The property boasts 4 bedrooms, 3 bathrooms, a chef's kitchen, a gym, a two-car garage and many more features. Learn more about this house and browse through our gallery of photos on our special 320 Upper Toyon drive profile page.
Contact us today to schedule a viewing for any of those truly unique Kentfield properties.
Tags: Design Marin County Real Estate