The Agency Named 2022 Top Luxury Brokerage by Inman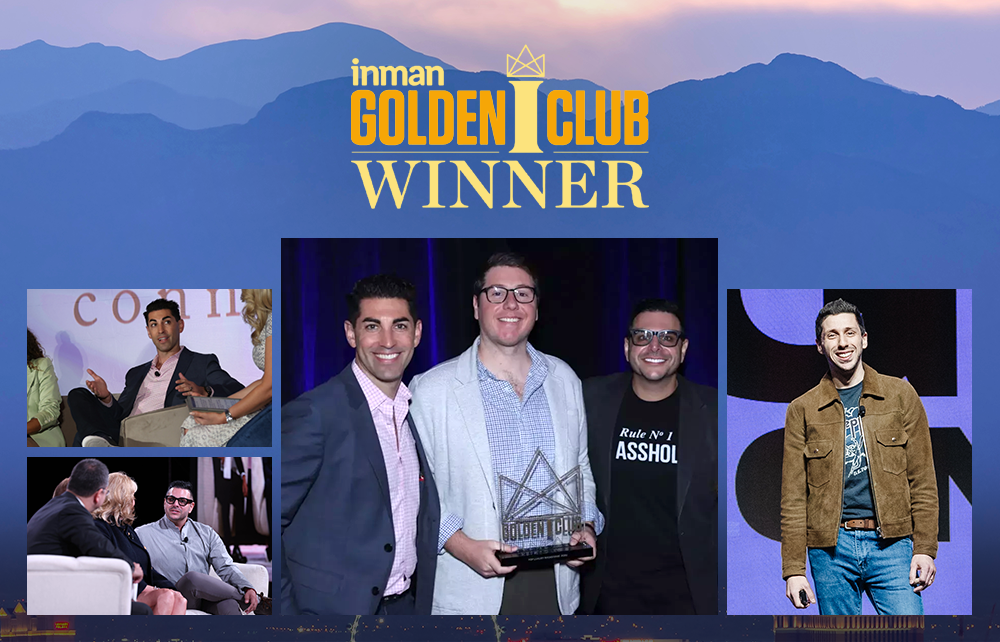 Our boutique approach, creative marketing and cutting-edge technology has always been our secret sauce. These pillars are The Agency's north stars, guiding us to achieving unforgettable client service and a unique culture of collaboration. We've spent years honing our expertise and are proud to announce that Inman has named The Agency the Top Luxury Brokerage of the year at Inman's 2022 Golden I Awards. Congratulations to our entire team! The awards were announced at Inman Connect, a three-day industry event in Las Vegas where The Agency also had three agents serve as featured speakers, and several were nominated in categories under the Inman Innovator Awards. Get the full recap below and see the full list of winners here:
2022 Inman Golden I Club Awards
The prestigious Golden I Club is the highest honor in luxury real estate and recognizes coast to coast excellence across top agents, brokers, deals, marketing campaigns and more. This year's nominees represented the very best in the business, and The Agency is proud and grateful to be named among the world's most dynamic real estate brokerages and sales teams.
Winner | Top Luxury Brokerage: The Agency

Finalist | Best City Sale: 49 Beverly Park Circle, Beverly Hills, CA; Team includes Jade Mills of Coldwell Banker Realty and Samira Gores, Christine Martin and Tiffany Martin of The Agency
2022 Inman Innovator Awards
Since 1998, the Inman Innovator Awards have honored companies, individuals and new technology that increases productivity, efficiency and transparency for consumers and real estate professionals alike. The Agency and our team members were recognized in three categories:
2022 Inman Connect Agency Speakers
It was a busy couple of days for The Agency at Inman Connect as we supported three of our agents who were featured speakers throughout the conference. Our speakers were:
Zar Zanganeh, Managing Partner of The Agency Las Vegas, spoke on a panel alongside other industry experts about how emerging luxury markets will fare in a shifting market.
Jon Grauman, Director of Estates Division of the Grauman Rosenfeld Group, was joined by other top agents in a discussion surrounding the biggest game changers luxury agents and brokers should implement today and shared advice for staying ahead of the competition, no matter the market conditions.
Matt Lionetti, Sales Representative at The Agency Toronto, delivered two speeches—one that delved into brand building called Making the Brand: Creating Original Content and Discovering Your "It" Factor, and the other he delivered alongside Eric Simon, Founder of The Broke Agent, as they spoke about The Key to Surviving Real Estate and laughing through the chaos.
We are proud of all our team members featured at this year's Inman Connect conference, and extend our congratulations to all speakers, award finalists and winners.