$135 Million in Sales To Date for 2017!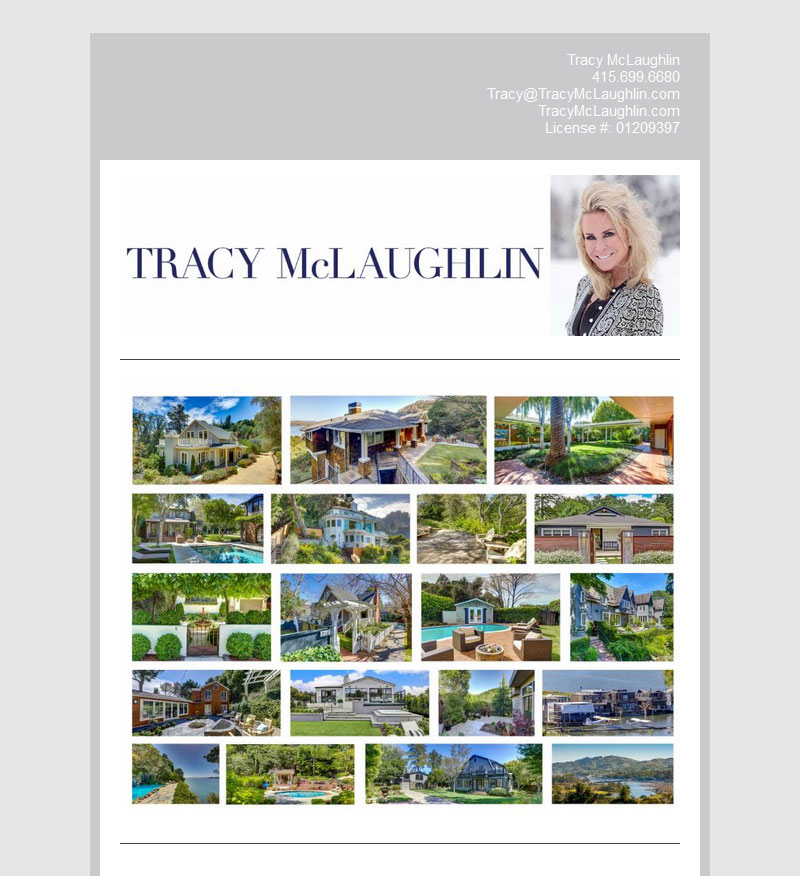 $135 Million in Sales To Date for 2017!
Marin County remains one of the most coveted and competitive markets in the country, with two Marin cities ranked as 2017's Top Two Bay Area Housing Markets With the Highest Annual Appreciation, according to a recent analysis by Pacific Union Chief Economist Selma Hepp. Tracy McLaughlin, Marin County's Top Producing Agent Since 2005, says that interest in Marin County properties remains incredibly strong and that she is anticipating a record breaking year with $135 million in sales and 29 properties sold to date in 2017!
A few exceptional properties sold by Tracy McLaughlin this year include:
2 Cliff Road, Belvedere: Closed at $12,995,000, a record sale in Marin County! The sale price is reflective of mostly lot value which is why this is a record for a 1.4 acre parcel. The new owner plans to commute to San Francisco each day by boat!
10 Pomeroy Road, Ross: Closed at $4,995,000, after two straight days of negotiations and multiple offers, the house closed at nearly $1 million over its list price!
1 Upper Road, Ross: Closed at $10,000,000, the fourth highest sale in Ross in the past five years. The San Francisco based buyers are a lovely young family who have purchased the property as a weekend/second home for warmer weather out of the city! Young tech buyers coming to Marin for second homes is a trend we are seeing more and more of!
Tracy notes that her completed transactions thus far have been a comprehensive and varied group of properties which represent the full spectrum of Marin County's residential inventory. From smaller homes ideal for first time homebuyers, architecturally significant properties to iconic estates, her sales this year have ranged in price from $819,000 to $12,995,000.
For Fall 2017, Tracy will be unveiling four new incredible Marin County listings!

Tags: About Tracy McLaughlin Marin County Real Estate